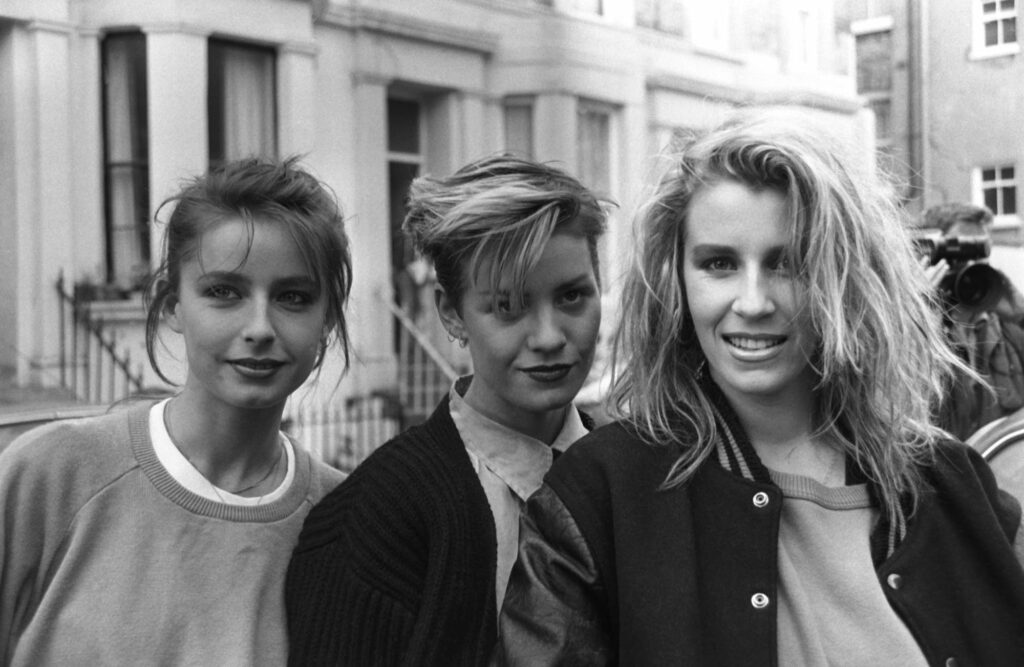 Vingtième et dernier déjà épisode de la saison, il va de soi qu'il resterait beaucoup d'autres reprises à explorer, mais il est temps de de nous dire au revoir.
You can find a summary in English below.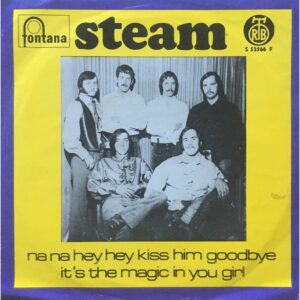 For my Friends who don't speak French a summary in English. I hope it can help to follow what I say :
Na Na Hey Hey Good
Twentieth and already final episode of the season, it goes without saying that there would be many other covers to explore, but it is time to say goodbye to us.
Sample of the Banarama cover
« Na Na Hey Hey Kiss Him Goodbye » here in the version of Bananarama in 1983. In the video clip the 3 girls, dressed in wide tight pants with belts (so 80's!), play hopscotch then football. They leave the schoolyard to go to a boxing gym after the arrival of 3 boys in perfecto. After an effective training, the Bananarama come out all dressed in leather and head towards the 3 thugs who ran away leaving their motorcycles. The girls took the motorcycles while singing good bye. This is the last version that was successful in Europe and it is still the video that comes first in the search algorithms. But we suspect that the original is earlier.
Sample of the original version Na Na Hey Hey Kiss Him Goodbye by the Steam
If almost no one is able to specify the author group « Na Na Hey Hey Kiss Him Goodbye » it's because the story is quite long.
Personally I thought the original was Supremes whose version dates from 1970. In fact the first production dates from 1969, but as soon as it was released the song was very widely covered (at least 5 versions from 1970). But how is it that we did not retain the name of the group author of the first version? Maybe because in fact they were studio musicians with only one album to their credit. Without further ado, I'll give you the name of this more or less fictitious group: the Steam. In fact there are three people behind this track:
Paul Leka, Gary DeCarlo and Dale Frashuer. Originally from Connecticut, they were members of a doo-woop group for which they wrote a rather bluesy song « Kiss him Goodbye » in around 1960. Later settling in New York, DeCarlo recorded four songs for Mercury Records with Leka as producer. The titles appeal to the record company, which would like to keep them for A-side singles. Needing a B-side, Leka and DeCarlo resurrected « Kiss Him Goodbye », with their former comrade Frashuer. Instead of using a full band, Leka played keyboards and had engineer Warren Dewey use a drum track from one of DeCarlo's four singles and a drum solo from another session.
But a chorus is missing, Leka gets on the piano and improvises, humming 'na, na, na, na, na' and DeCarlo adds « Hey Hey ». A hit was born!
This was the last issue of season 2 of They Have Taken Back My Song. I hope you liked it. Not really knowing how to say goodbye to you (allusion to a song by Gainsbourg) behind my Kleenex, I slip Bananarama in your ears and say goodbye and see you soon maybe for a season 3!