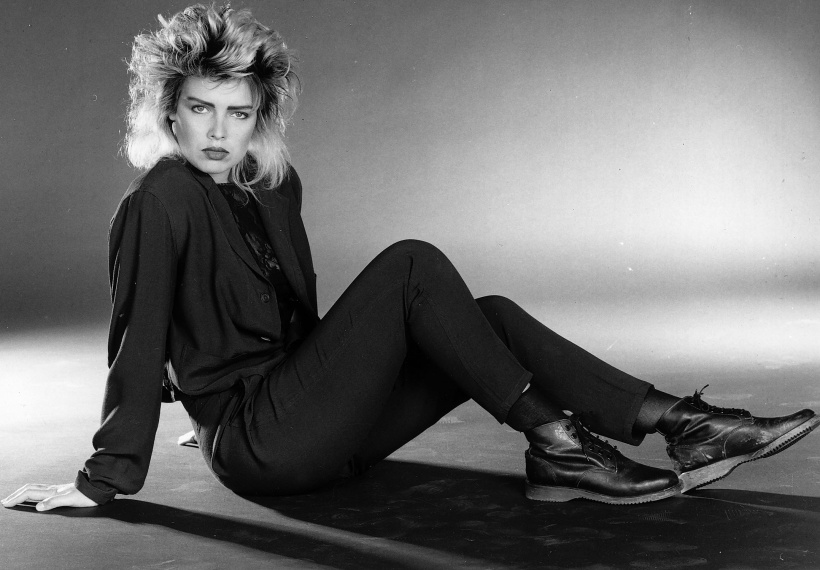 Pour ce 19e épisode, nous allons évoquer le plus grand succès américain de l'anglaise Kim Wilde
You can find a summary in English below.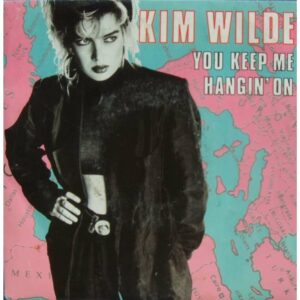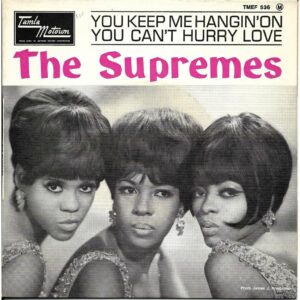 For my Friends who don't speak French a summary in English. I hope it can help to follow what I say :
You Keep me hanging on
For this 19th episode, we are going to talk about the greatest American success of the English Kim Wilde.
Sample of the cover
Kim Wilde hit the airwaves in the early 80s as a kind of British response to Blondie's success. But if Blondie is a band (#it's the band slogan), Kim Wilde is more a family affair. She is the daughter of English rock'n'roller Marty Wilde who had success in England in the 50s and 60s mainly by covering US hits like « Sea of Love » by Phil Philipps, or « Money (That's what I want )" by Barrett Strong. Marty along with his son Ricki will write most of Kim's songs. But in 1987, Kim Wilde is number 1 in the USA with a cover « You Keep me hanging on ». It is also her only great success across the Atlantic. Even « Kids In America », the hit that revealed her in 1981, was only 25th. In England, she also does well as her first single: number 2. Her 2nd album contained two other hits with, however, a less energetic and more melancholy musical style and above all difficult themes more rarely mentioned in the song such as the disappearance of a pilot of the US air force in « Cambodia » and suicidal impulses in « View from the Bridge ». On the other hand, his 3rd and 4th albums are much less successful. The first guitarist of The Police, Henry Padovani, who was a musician for Kim Wilde, testifies that father and brother put a lot of pressure on the girl. I quote: « When you grow up in a house full of gold records and you've only known that, it's not easy ». On her 5th album, she reconnects with the energy and success of her debut with this cover of the Supremes.
Sample of the original (The Supremes)
The female vocal trio led by Diana Ross released « You Keep Me Hangin' On » in 1966. Originally from Detroit, they were of course part of the Motown team. After years of prosperity, Motown took a dim view of the growing success of English bands (Beatles, Stones), that journalists called the British invasion. The record label wants a rock-inspired hit at the Supremes. The task is entrusted to the favorite composer trio Holland-Dozier-Holland, who have provided many hits for this label including for example « Stop In the Name of Love » for the Supremes the previous year in 1965. The three fellows write in few days the famous « You Keep Me Hangin' On ».
Bingo! This will be the Supremes' eighth number 1 on Billboard. If the music is very punchy, the text speaks of a woman who wants to free herself from the grip of her former lover:
Cuz ('cause) you don't really love me,
you just keep me hangin' on
Get out of my life, why don't you baby
Difficult to maintain such a level of success.
Kim Wilde continues her career mainly in Germany and Belgium and continues to tour throughout Europe. She will be in Lyon in February 2024!
Diana Ross, she had a phenomenal career after the Supremes, especially during the disco period with, for example, but what an example!, the sulphurous « Love to love You Baby » on music by Giorgo Moroder. I didn't point out a detail in the episode about Tainted Love. The extended version of Soft Cell's 45 rpm maxi features a medley with « Where did our Love Go » which is the Supremes' first big hit. Later in 1985, Marc Almond will sing in duet with Jimmy Sommerville a cover of « I fell Love », another disco hit by Donna Summer.
I hesitated between the two versions but Laurent Voulzy (a French singer and composer) doesn't want me to leave you without Kim Wilde (allusion to the Voulzy's song « Mes Nuits sans Kim Wilde »).
So I'm slipping Kim Wilde in your ears and I'll see you soon for a new episode of Ils Ont Repris Ma Chanson.