Bienvenue à bord de la saison 2 d' Ils Ont Repris Ma Chanson qui sera consacrée aux voix féminines. Au menu de ce premier épisode,  nous commençons comme il se doit par un hymne féministe.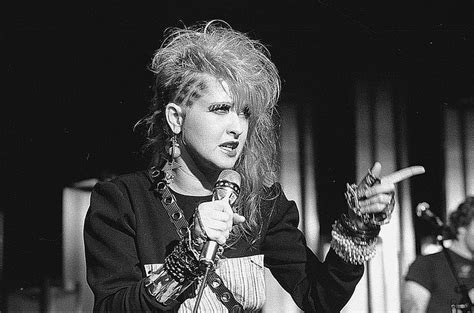 You can find a summary in English below.
Pochette du 45T de Cyndi Lauper et lien vers la video :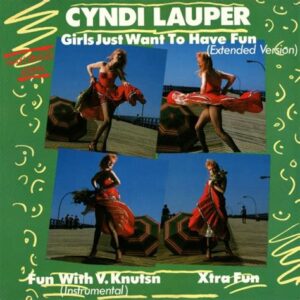 Une première version de travail enregistrée par Cyndi Lauper.
Une photo de Robert Hazard vers 1979 et le lien vers sa démo :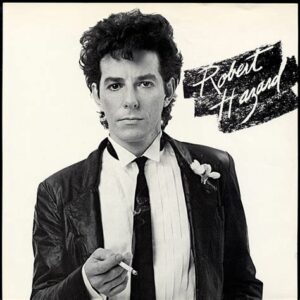 For my Friends who don't speak French a summary in English. I hope it can help to follow what I say.
Welcome aboard the second season of Ils Ont Repris Ma Chanson which will be dedicated to female voices.
On the menu of this first episode, we start as it should with a feminist anthem.
Sample from Cyndi Lauper's version.
We are in 1983 and after an album with her group Blue Angel, Cyndi Lauper embarks on a solo career. « Girls just want to have fun » is the first single from her album « She's so unusal ». Supported by a video broadcast in a loop on MTV and the music channels, it is a planetary triumph (5 million copies worldwide). In the video, we see her arguing with her mother (her real mother!), her father, phoning her friends and then going dancing in the streets of New York. Like the Piper player of Hamelin, she brings in her wake her friends and a whole crowd of masons, businessmen, etc. The music video ends with the merry troupe partying in the tiny bedroom of the parental apartment.
Actually, you surely know all this!
But did you know it was a cover?
Sample from the original version
The original version was written by Philadelphia rocker Robert Hazard.
Born in 1948 to an opera singer father, he began his career with Bob Dylan-oriented folk music, then country. He will also return to country music for his last albums 2004 and 2007, before his death in 2008. But in 1979 when he wrote in his bathtub « Girls just want to have fun » the punk influence is still very present. A year later at Lauper it's a more pop and less new wave song with synth and a very festive funk guitar. That said, orchestration isn't the only difference between the two versions. Initially Cyndi Lauper had little material for her debut album. With hindsight, it seems incredible since 4 singles from « She's so ununual » will reach top 5 of the American Charts. Besides « Girls just want to have fun » let's quote « Time after time » for example. In short, his record company offers him to take over the song by Robert Hazar. Cyndi Lauper is initially rather reticent even hostile, finding in particular the misogynistic lyrics. She ends up accepting by transforming part of the text herself.
It transforms, for example, the
« All my girls have got to walk in the sun »
in
"I want to be the one to walk in the sun".
She also deletes a rather macho verse which read:
I know your love for him[…]
But when I knock on the door
I'm close now, you could come
It really wasn't important
'Cause girls just wanna have fun
And also removes the final
Come on, boy/You are the fortunate one/Girls just wanna have fun
This is how, with her freedom of tone, her eccentricity, her gaiety and her energy, Cyndi Lauper created the greatest feminist hit!
Before slipping Cyndi Lauper in your ears, see you soon for a new episode of ILs Ont Repris Ma Chanson.
And -girls and boys – I wish you a lot of fun (between the ears!)