Pour ce 9e épisode, nous allons évoquez un fameux trois-mats…
You can find a summary in English below.
La pochette du 45T d'Hugues Aufray :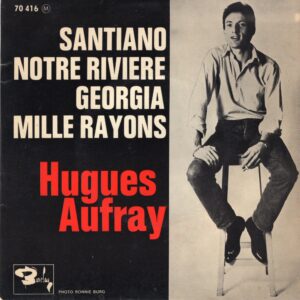 La pochette de la version « originale » d'Odetta :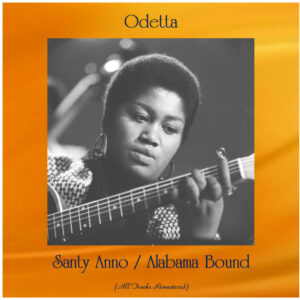 L'inscription au Roud Folk Index :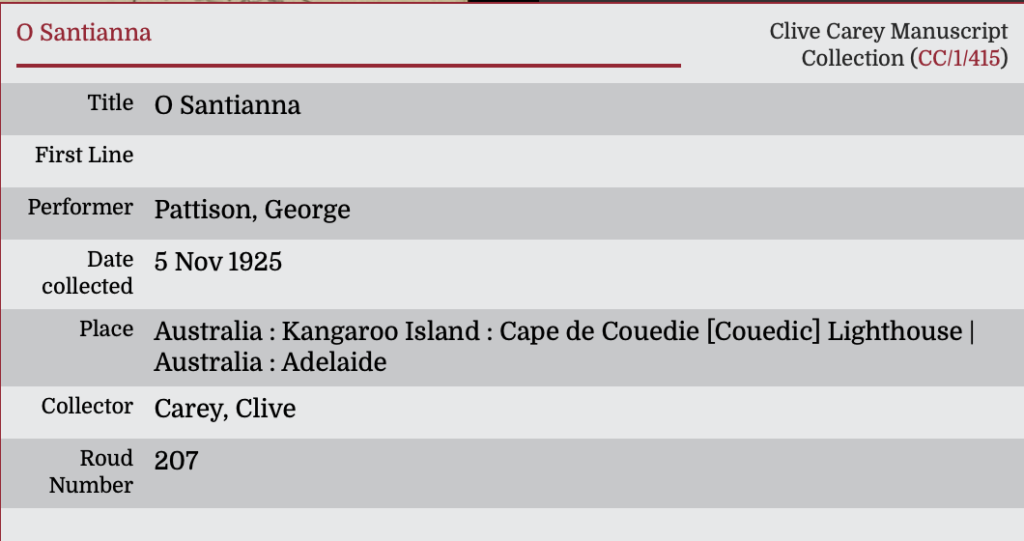 For my Friends who don't speak French a summary in English. I hope it can help to follow what I say :
For this 9th episode, we are going to talk about a famous three-mast.
– Sample of the cover
In a sketch, Coluche (a French humorist and friend of the singer) said « light a campfire and in five minutes you have Hughes Aufray coming back ». He could have added to sing Santiano.
Like many seamen's songs, the origin is very old.
Santiano is adapted from the sailor's song Santianna, of which one finds a handwritten score from 1925 on the Roud Folk Song Index website. It was sung by English sailors whose sympathy went to the Mexicans during the American-Mexican war.
Santianna would be the Mexican President Antonio López de Santa Anna, the sympathy of the English sailors going to the Mexicans during the American-Mexican War (1846-1848 ). The first stanza was:
« O Santianna fought for fame
Away Santianna!
And Santianna gained a name
All in the plains of Mexico »
However the version of Hugues Aufray (1961) seems rather to be inspired by this American version Santy Anno:
– Sample of Santy Anno by Odetta www.youtube.com/watch?v=V26i_cHlpgA
The version sung in 1956 by Odetta also evokes the gold rush and a boat leaving from Liverpool (it is Saint Malo in the French version) for California.
Odetta is a black singer born in Alabama. She toured until 2008, the year of her death, but was mainly influential in the 1950s and 1960s where she was a benchmark in American folk-song. Bob Dylan said that after hearing the album Odetta Sings Ballads and Blues, he swapped his electric guitar for an acoustic. Knowing that later the main interpreter and translator in French of the Nobel Prize-winning singer will be Hugues Aufray, the circle has come whole circle.