Pour ce 7-ème numéro, nous allons évoquer celle qui fût, entre autres, la première personnalité à prêter ses traits à Marianne.
You can find a summary in English below.
La pochette du 45T de Brigitte Bardot :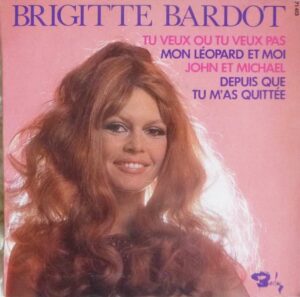 Quand BB représentait la République :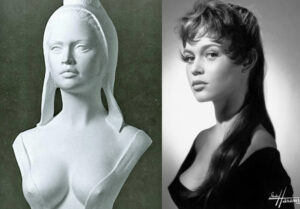 La première version française par Marcel Zanini :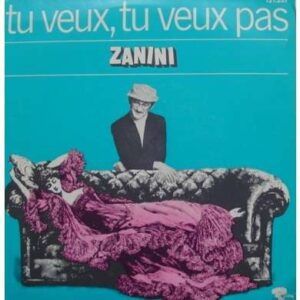 La version originale de Wilson Simonal :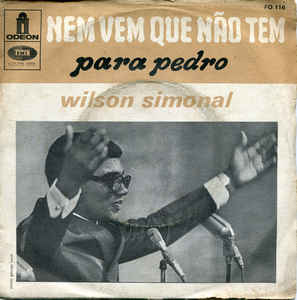 Un lien vers la prestation de Wilson Simonal chez Denise Glazer.
For my Friends who don't speak French a summary in English. I hope it can help to follow what I say :
For this 7-th episode, we will evoke the one who was the first personality to lend her features to Marianne (the national personification of the French Republic since the French Revolution).
– Sample of the cover
Tu veux ou tu veux pas is one of the last successes (as a singer) of Brigitte Bardot with Nue au soleil released the same year 1970. BB sang very soon in the movie. She starting singing with Sidonie in the film Private Life of Louis Malle (in 1962). The culmination of her singing career is surely reached on television with her Brigitte Bardot Show to which Serge Gainsbourg contributed. You can not forget Bardot singing Harley Davidson, Bonnie & Clyde, Contact …
It may not be remembered much, but Bardot covers a song recorded in 1969 by singer and jazz musician Marcel Zanini, whose music video was widely broadcast on French television in 1969-1970.
– Sample of the "original" French version
Glasses, mustaches, striped bucket hat, the tone is deliberately comical. When Bardot takes up the title with exactly the same words, she makes it a anthem to the free woman.
So, where does the music come from?
– Sample from the original version
Once again this song comes from Brazil even if the French versions sweeten the samba side. Nem Vem Que não Tem is composed by Carlos Imperial and performed by Wilson Simonal in 1967. Wilson Simonal is a very great Brazilian singer, he has recorded more than twenty albums, mainly between 1963 and 1979. Invited by Denise Glazer in the Discorama show (on French TV), Wilson Simonal plays Nem Vem Que não Tem there, playing with a few Tu veux ou tu veux pas to the delight of the female audience watching him.
– Sample of the French tv show
About the original lyrics, they seem to be more in the classic vein of Brazilian songs (love, everyday life) and therefore not directly linked to that of the French adaptation.