Ce troisième numéro est consacré au premier tube de Claude François
You can find a summary in English below.
La pochette du 45T (1962)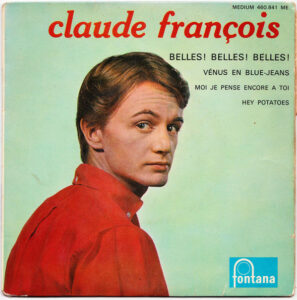 Et un lien vers le scopitone tourné par Claude Lelouch.
Pour le plaisir, un lien vers le Nabout twist la pochette du 1er 45T de Koko :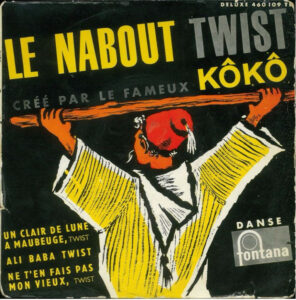 La pochette de la version originale des Everly Borthers :
La pochette du 45T de Eddie Hodges (1962) :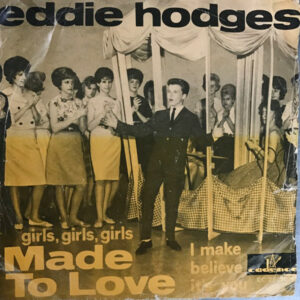 For my Friends who don't speak French a summary in English. I hope it can help to follow what I say.
The 3rd issue is about the first success of Claude François.
In 1962, "Belles! Belles! Belles!  » made Claude François one of the leaders of the « Yéyés ».
It is considered to be his second single because he released an Arabist twist called Le Nabout Twist under the name of KôKô.
Back to Cloclo.
In the scopitone (a kind of videoclip) of "Belles! Belles! Belles!  » Shot by Claude Lelouch (again!), the singer is surrounded by female dancers. We know that from 66, on stage or on television, he will perform systematically accompanied by a group of dancers called Les Claudettes. "Belles! Belles! Belles! » is a big hit in 62 (150,000 copies sold). According to a poll (from 2003) it is among the discography of Cloclo, the favorite title of the French ahead of Comme d 'habitude (the original version of « my way »).
As is often the case with those whom the radio station Europe No. 1 called Les Copains, this is a French adaptation of an American song.
It is an adaptation of Made to Love, composed and initially performed by the Everly Brothers in 1960, then covered, with more success, by Eddie Hodges the following year under the title Girls, Girls, Girls (Made to Love ). Be careful not to confuse it with Girls! Girls! Girls! written by Leiber & Stoller and sung by the Coasters and by Elvis Presley too.
Musically the version of Claude Francois seems to me closer to Hodges' version than the Everly Brothers' one.
The French orchestration is clearly modeled on that of Hodges. In addition in these two versions there is a third verse which evokes the idea of ​​marriage and in which the father refers to the mother.
I believe the meaning of « Girls were made to love » is not exactly the same depending on the version!