Pour ce 19-ème épisode, nous allons évoquer une chanson sur NewYork provenant en fait d'une musique sénégalaise!
La pochette du 33T Gainsbourg Percussions :
Et celle (rare) d'un 45T promotionnel :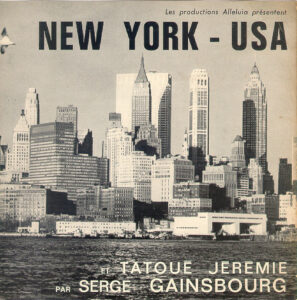 La pochette de l'album de Babatunde Olatunji :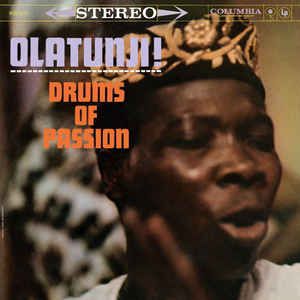 Pour voir Pauvre Lola avec France Gall c'est ici
Le recto de la pochette de Gainsbourg Percussions. Toutes les chansons sont signées Gainsbourg :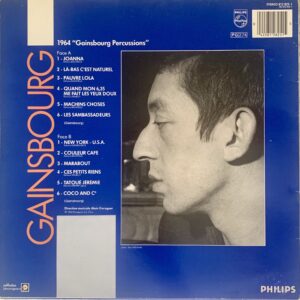 Pour la SACEM idem paroles et musique Gainsbourg :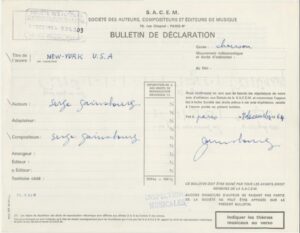 For my Friends who don't speak French a summary in English. I hope it can help to follow what I say.
For this 19th episode, we are going to talk about a New York song that actually comes from Senegalese music!
• Sample of the cover by Serge Gainsbourg
When Gainsbourg released his album Gainsbourg Percussions in 1964, the concept seemed quite innovative and, later, some would say that it was the first album of « world music » in France. However, Gainsbourg Percussions is not more successful than its previous opus. With time, some songs emerge : Couleur Café, New York-USA and perhaps Pauvre Lola for the laughter of France Gall.
• Sample of Pauvre Lola
By the way, it was in 1964 that the first Gall-Gainsbourg collaborations came out, the apotheosis of which was the Eurovision Song Contest the following year in 1965.
In New York USA, Gainsbourg, who has not yet come to the US, lists the buildings of the Big Apple: Empire State Building, Rockefeller Center etc while the female choirs answer him « Haut c'est haut » (High It's high). The arranger of the album Alain Goraguer says he used to explain to French choristers to take very high-pitched voices like African choristers. And for good reason ! Let's listen to Serge Gainsbourg's « inspiration ».
• Sample of the original version www.youtube.com/watch?v=BYzWQ8rEJbo
Yes, it's not an inspiration, it's an adaptation of the title Akiwowo by Nigerien Babatunde Olatunji released in the USA in 1960. The album was not released in France which will prevent Gainsbourg from paying the rights until 1986! Although it was not released in France, the Drums of Passion album had a certain impact in the United States, introducing many American jazzmen and intellectuals to African music. Babatunde played with saxophonist John Coltrane who will say that his encounter with the African music of Babatunde has changed the way he plays. The legend says that Harry Belafonte would have offered this album to Guy Béart who would have loaned it to his artistic director who was also the artistic director of Gainsbourg. This would be how Babatunde's music would have reached the ears of someone who is not yet called Gainsbarre.
Akiwowo's lyrics have nothing to do with New York. This is the plea of ​​a man who tells a train conductor, Akiwowo, to take him home, to the house of his ancestors.
Note that Babatunde Olatunji is himself inspired by a traditional Senegalese song.
In reality, a song rarely comes out of nowhere.