Pour ce 14-ème numéro, nous allons évoquer encore un tube de Joe Dassin.
You can find a summary in English below.
La pochette du 45T de Joe Dassin :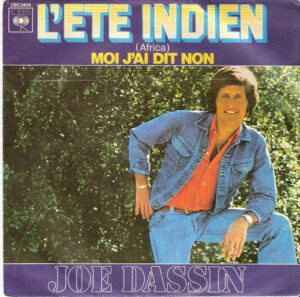 La pochette de la version originale du groupe Albatros (avec Toto Cutugno au chant) :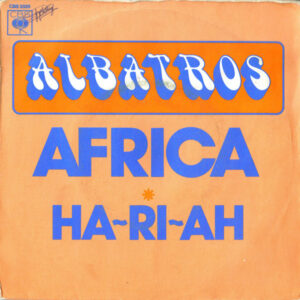 Et pour ceux qui n'aurait jamais vu une aquarelle de Marie Laurencin :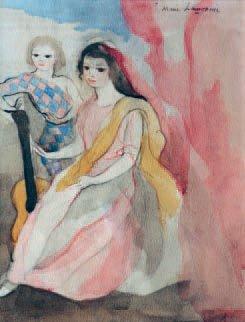 For my Friends who don't speak French a summary in English. I hope it can help to follow what I say :
For this 14th episode, we are going to talk about another hit by Joe Dassin
Sample from the cover ww.youtube.com/watch?v=cN-OCHlfRTU
This slow, hit from the summer of 1975, is Joe Dassin's greatest success, with 800,000 copies of the 45 rpm sold. The beautiful deep voice that recites the verses but also the backing vocals and the brass, everyone knows everything by heart! Besides, I'm sure you have nothing against a little sample.
Sample (the end of there song)
The success is such that no one remembers that before this text by Pierre Delanoë and Claude Lemesle, to designate « this season which only exists in the north of America » ​​we spoke rather of « the summer of Saint -Martin ".
It is also under this title « L'estate di San Martin » that the song will return to Italy. Because yes, the song came from Italy.
Sample the original version www.youtube.com/watch?v=y_rM_Vxv6tw
Italian song although sung in English, Africa is performed by the group Albatros (1975) and has met little success. Yet everything is already there: the spoken verses, the trumpet, the choirs …
As the title suggests, the song is not about North America but Africa. It is about an old African-American singer who urges his brothers to leave their artificial and stressful world and find their African roots.
Africa is composed and sung by Toto Cutugno who will provide many songs to French singers: En chantant for Sardou, Nous and Reviens for Hervé Villard. He taught about Claude Francois for a French version of Africa. But the star didn't wake up and he did not come to the meeting. As it is believed that it will sell over 2 million copies of the L'été indien around the world, he must have had some regrets Cloclo!
Following the success of L'été indien, Joe Dassin will sing several international versions (in English, in German, in Russian) and Toto Cutugno will sing a new version in Italian adapted from the Frenchl yrics.
– Sample of Toto Cutugno's version www.youtube.com/watch?v=jbt7Tq2VtlI&t=218s
Like any success, the Indian summer will have a humorous version. This will be the case with Guy Bedos' and his Le Tube de l'Hiver (the winter hit).
– www.youtube.com/watch?v=_1U9VvwsfDY
Note also that Guy Marchand says that his song Destinée, released in 1982, was composed using the notes of the song L'Été Indien backwards.
Finally, L'été indien gave a new boost to Joe Dassin's career, but it surely allowed the general public to get to know the painter Marie Laurencin.